We are now taking orders for Puppies ready to go in 2021
Welcome to Funks Kennels, breeders of Quality German Wirehair Pointers. We have over 40 years of experience breeding hunting dogs who are unbelievably easy to train, free of defects and have great looks and disposition. We have found over the years that German Wirehair Pointers are a superior breed of dog that will work closely with either one person or a small party of persons hunting in extremely varied terrain.
German Wirehair Pointers will track and maintain a strong point while retrieving to hand with a soft mouth. As a hunting companion, this particular breed is considered a "highly trainable gun dog". This is achieved by exposing these amazing hunting dogs to water at a young age, developing their natural ability to retrieve waterfowl.
We do our best to keep a line of Wirehairs free of hereditary defects. One of the key components to this is obtaining different lines on a regular basis. Our strategy has been buying into new stud lines every two years. We guarantee our dogs to be free of any hereditary defects up to two years of age. Should any issues arise, we will exchange or work out a satisfactory solution with you.
Besides being great hunting dogs, Funks German Wirehair Pointers will also easily become one of your family! Our dogs are introduced to children at a young age which encourages them to become well socialized and allows them to develop a mild temperament.
Located in central Minnesota, we have many satisfied customers throughout the United States. Read some of the feedback we have received here.
We gladly invite you to contact us with any questions you may have.
Great pups available soon
$900

– call TODAY!
(320) 732-2714

 

let us know what you are looking for!
Want to know more? Contact us here!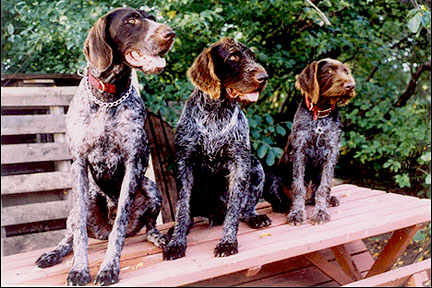 Three generations of German Wirehair Pointers!
All adult dogs receive regular training sessions (bird training and general obedience).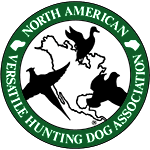 Our German Wirehair Pointers are N.A.V.H.D.A. registered.